Soft Research Park Joho-No-Mori Tochigi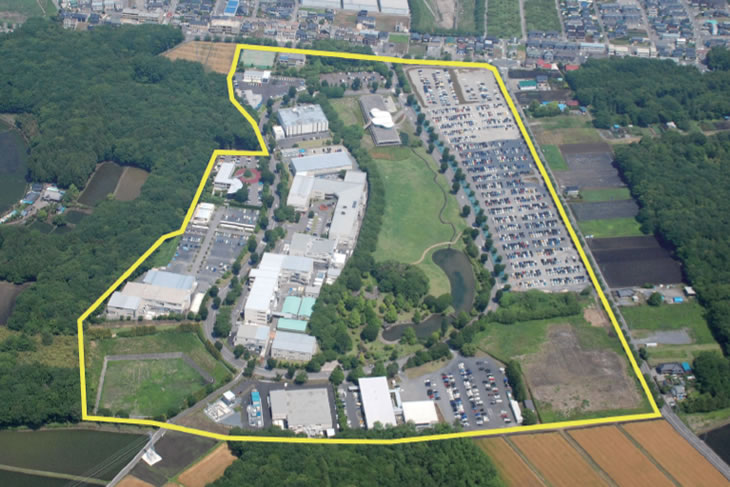 Profiles
Location
Ishizue, Hoshakuji, Takanezawa
Year of development
1994 〜2001
Total area
23.7 ha.
Use district
Quasi-industrial district.
Building standards
Building coverage ratio: 40 %,
Floor area ratio: 120 %.
Standards stated in the Joho-No-Mori Building Agreement.
Soil
Loamy layer, Clay layer, Sandy gravelly layer.
Water
Municipal water(in case of 20mm diameter)


Basic charge :(up to 20m3) 3,381 yen/m3
(including consumption tax)

Over use charge: 〜 up to 100m3 178.5 yen/m3

over 100m3 199.5 yen/m3

Drainage
Public sewer.
Electricity

High voltage (6kV): Supply facilities are available in the park.
Special high voltage(66kV): Available.
For inquiries: Tochigi Prefecture Department of Industry, Labor and Tourism, International Section TEL: 028-623-2194
Access
By Train
2.0 km, 5 minutes by car, from JR Hoshakuji station on JR Utsunomiya Line.
12 km, 20 minutes by car, from JR Utsunomiya station on Tohoku Shinkansen.
By Car
15 km, 15 minutes, from the Utsunomiya-Kaminokawa interchange on the Kitakanto Expressway.
18 km, 30 minutes by car, from the Utsunomiya interchange on the Tohoku Expressway.
23 km, 35 minutes by car, from the Kanuma interchange on the Tohoku Expressway.
Others
5.0 km, 8 minutes by car, from Haga Industrial Park.
Google Maps will be displayed when Java Script is enabled
Incentive System
Industrial Location Promotion Fund
Tochigi Industrial Locations & Clusters Promotion Subsidies
Special Incentives in Municipality
Name of Municipality : Takanezawa Town.
<Details>
Name of Act, etc.
Requirements for Target Operators
Contents
Takanezawa Town Medium & Small Sized Business Promotion Financing Outline

Capital: Not exceeding 20 million yen.
Number of employees: Not exceeding 20 persons.
No unpaid town taxes.

〔Financing〕


Operating funds financing (limit amount 20 million yen).
Equipment funds financing (limit amount 30 million yen).
For Inquiries: Tochigi Prefecture Department of Industry, Labor and Tourism, International Section 
TEL: 028-623-2194