Tochigi has been promoting broad international relations with her sister states: China, France and United States with the help of Coordinators of International Relations, who eagerly give open lectures about their home countries.
In addition, active relations are being fostered through sports and cultural exchanges by prefecture municipalities.
Sister-State relations with the State of Indiana, U.S.A.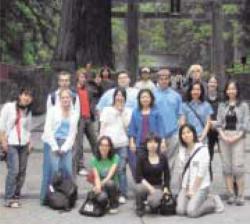 Friendship Exchange with Vaucluse Prefecture, France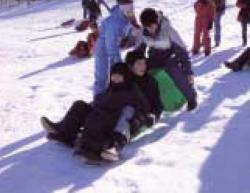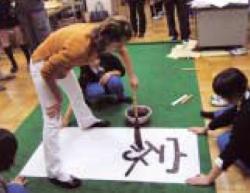 Friendship Agreement with the Province of Zhejiang, China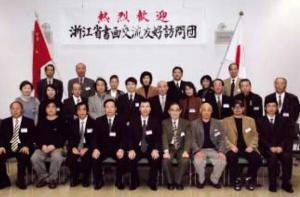 Tochigi International Festival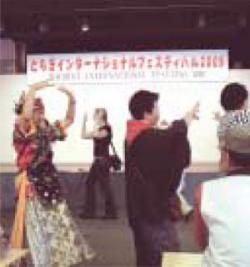 Further more, Tochigi has been contributing to international cooperation by accepting technical trainees and students from abroad to train in various fields, such as agriculture, fishery, health and medicine, education and culture.
Overseas Technical Trainees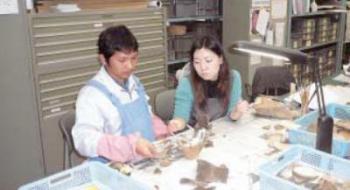 Municipal and Prefectural Relationships with Tochigi Prefecture
Indiana State (U.S.A.) / Tochigi prefecture
Vaucluse Prefecture (France) / Tochigi prefecture
Zhejiang Province (China) / Tochigi prefecture
Manukau (Auckland, New Zealand) / Utsunomiya
Qiqihaer (Heilongjiang, China) / Utsunomiya
Orleans (Loiret, France) / Utsunomiya
Tulsa (Oklahoma, U.S.A) / Utsunomiya
Pietrasanta (Tuscany, Italy) / Utsunomiya
Jining (Shandong, China) / Utsunomiya
Springfield (Illinois, U.S.A.) / Ashikaga
Jinhua (Zhejiang, China) / Tochigi
Evansville (Indiana, U.S.A.) / Tochigi
Lancaster (Pennsylvania, U.S.A.) / Sano
Quzhou (Zhejiang, China) / Sana
Tieling (Liaoning, China) / Kanuma
Armidale Dumaresq (New South Wales, Australia) / Kanuma
Grand Forks (North Dakota, U.S.A.) / Kanuma
Palm Springs (California, U.S.A.) / Nikko
Rapid City (South Dakota, U.S.A.) / Nikko
Kongsvinger (Hedmark, Norway) / Nikko
Benxi (Liaoning, China) / Oya1ma
Shaoxing (Zhejiang, China) / Oyama
Cairns (Queensland, Australia) / Oyama
Glendora (California, U.S.A.) / Moka
Douliou (Yunlin,Taiwan ) / Moka
St. Andrews (Scotland, U.K.) / Otawara
West Covina (California, U.S.A.) / Otawara
Deqing (Zhejiang, China) / Yaita
Menomonie (Wisconsin, U.S.A.) / Nasukara
Dietzhölztal-Ewerbsbach (Hesse, Germany) / Shimotsuke
Speedway (Indiana, U.S.A.) / Motegi
Tiantai (Zhejiang, China) / Iwafune
Horseheads (New York, U.S.A.) / Nakagawa